A plumbing system is any system that is used to deliver water to various applications. Plumbing is mainly for heating and cooling, removing waste products, and ensuring water is delivered to houses efficiently. To deliver water, various gadgets are used including pipes, tanks, fixtures, and valves among other things.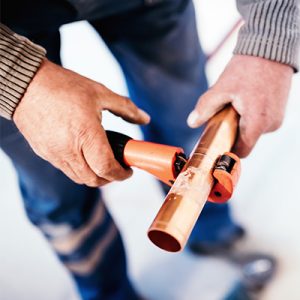 Plumbing Services
Plumbing services are needed for both commercial and residential purposes. For commercial purposes, plumbing can be used in the various ways:
Smoke testing

Repair and maintenance of gutter lines

Testing of fire hydrant

Repair of lift stations

Piping of medical gases

Clearing of sewer lines

Replacement of water lines
As for residential purposes, plumbing can be used in various ways. Domestic places require a lot of water either for showering, cleaning, drainage. Therefore, there are systems in such places that need plumbing. These systems include:
Bathroom plumbing systems

Water supply systems

Drainage systems

Kitchen plumbing systems
For the systems to be well maintained there are various plumbing services needed. They include:
Maintaining water leakages

Repairing gas lines

Disposing garbage and waste

Repair and maintenance of toilet flushes

Vent installation to ensure gases do not fill the room.

Installation and Repair of sewer lines

Installing hookups for dishwashers among other apparatuses

Installing and maintaining water supply lines

Repair of gas lines
Choosing a plumber
Plumbing services are needed each and every day. This means that one has to have a good plumber who will not only do the repairs but also ensure that there will be no damages or leakages for a period of time. As a result, it is recommended that you know how to get a plumber who is not scrupulous. A good plumber should be able to:
Offer reasonable or fair prices

Prioritize – this means that whichever time you need the plumber, he or she will be available to offer the service.

Keep and maintain personalized records – this is to help in effective and fast diagnosis. And so each and every time repair is needed, previous records can be used to help one fix the problem effectively.

Provide transferable agreements – This agreements should indicate the new owners of a house in case one moves to another house and in this way, the new owner can continue using the services from the plumber.

Cover multiple sites – In case that you relocate, the plumber should be able to offer the services even in the new location.

Have the required licenses to operate.
Not all companies can guarantee efficient and easily accessible plumbing services. So, do your search very carefully. Contact us any time of day and ask for professional advice or plumbing services that are reliable, trustworthy and affordable!