The winter months are a wonderful time full of family and celebrations. However, with the dropping temperatures and increased use of kitchens and hot water, the winter brings unforeseen plumping issues that may be hassle during the holidays. Here are the most common winter plumbing problems, and the best ways to prevent them or fix them after they have occurred.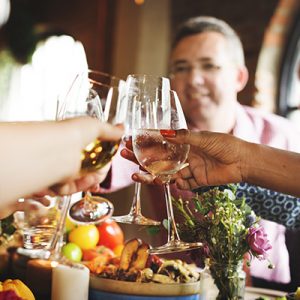 Grease & Food Particle Clogged Drains
During the Holidays, households are on average cooking and eating more often. Lots of households will have large parties or families over for celebrations. The celebrations require a lot more work in the kitchen. The frequent cooking and cleaning in the kitchen leads to more grease and food particles finding their way down your kitchen sink. The effects may go undetected for a while, but the build-up will eventually cause blockage in your pipes. For prevention, avoid pouring any oils down the drain. Try to avoid throwing food particles in your garbage disposal, especially fibrous foods. If you come across a blocked drain during the winter, call your local plumber immediately.
Frozen Pipes
When you combine high water pressure with freezing temperatures, water can quickly freeze your pipes. Frozen pipes is a common problem during the winter months, and can also lead to pipe breakage. Frozen pipes can also go undetected until the problem becomes severe. A sign that your water pipes may be frozen is a light water flow from your shower or sinks. If you suspect your pipes may freeze, leave a sink on very low, just so that the water is lightly dripping out. This can help reduce pressure and keep water flowing. To prevent freezing, you can also use insulation wrapping on your pipes. If water seems to be flowing short or you want to look into prevention methods, contact your local plumber.
Water Heater Failure
Hot water heater failure is a common problem during the winter due to cold temperature changes. The water coming into the heater is colder, and drops the overall temperature of the water. When the water is colder, it becomes harder to heat, and the water heater must work more intensely to get the water hot. The winter months also requires the use of more hot water to stay warm in the colder weather, so the water heater is used more often. A bad part or build-up can cause water heater failure during the winter months due to excessive use. Once a part is broken, a plumber has to be called to fix the issue. To prevent this issue from occurring, be sure to set your water heater temperature to 120 degrees and reduce your hot water usage if possible.
Knowing common winter plumping problems and how to prevent them will save you time and money on lengthy repairs during the holidays. If you experience any of the issues above this winter, don't hesitate to call your local plumber.